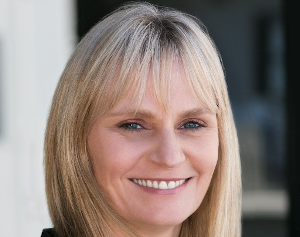 Hobson Leavy is pleased to announce the appointment of Jacky Hollingsworth as the first Chief Financial Officer to join MMC's executive leadership team.
Jacky Hollingsworth is an experienced CFO and general manager finance, who is currently employed the CFO at Auckland Tourism, Events and Economic Development. Previous roles include general manager finance for Vocus New Zealand, CFO for McDonald's Restaurants as well as having experience with technology start-ups and SMEs.
MMC chief executive Vedran Babic says Hollingsworth is "a seasoned finance professional, her commercial focus and data driven approach will be a great addition to our business. To have a CFO come to us with not just a strong accounting and finance background but also with outstanding technology literacy and systems implementation experience is a fantastic asset."
With the growth in our business and recent changes made at the managing director and chief executive level, adding a CFO augments MMC's strong foundation for the future, he says.
"I am really looking forward to joining MMC," says Jacky. "Having met the senior team, and spent time with both Tom and Vedran, MMC clearly has a team that have a passion for setting the standard for service, technical know-how and enabling technology.  The MMC team have a great culture and joining them in this newly created role is a fantastic opportunity.  I look forward to utilising my skills and experience in developing and deploying reporting systems and processes, business planning and supporting the business with delivering key analytical and financial insights."
Hollingsworth joins MMC at the start of October. She will join the executive team which includes chief operating officer Chris Watson, chief information officer Craig Richardson, chief risk officer Leigh Ryland and chief relationship officer Nicola Tait.
The role was previously managed by founder and current executive chairman Robert Moss and Tom Reiher who is now managing director. With the recent acquisition of Aegis, MMC currently have more than 135 staff members based in its Auckland office and administers $80 billion on behalf of more than 100 clients covering fund managers, product providers and financial advisers.
Congratulations Jacky, read about her appointment here.