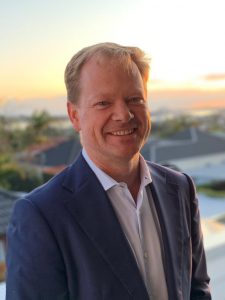 Hobson Leavy is pleased to announce the appointment of Matthew Olde into the role of Investment Partner with Rangatira Investments, for the newly established Auckland office.
Matt is a former investment banker and has held senior roles in one of New Zealand's largest corporates, Mercury.  While at Mercury, Matt was the Chief Executive Officer of Metrix, NZ's second-largest digital metering services, and he played a pivotal role in its successful sale. Matt has extensive financial skills and in-depth knowledge of governance. He builds strong relationships and is well known in the Auckland business community.
Rangatira Chief Executive Officer Mark Dossor commented "Matt will bring a wealth of knowledge and experience to the Investment Partner role and is well suited to establishing a permanent presence for Rangatira in Auckland."
Congratulations Matt!