Hobson Leavy is absolutely delighted to announce Lauren Shearer has joined our team as a Senior Consultant.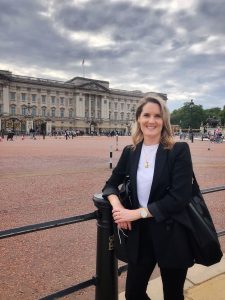 Lauren recently returned to New Zealand after seven years working for the UK's largest executive search firm, Odgers Berndtson, based in London. As a Consultant in the Global Technology and IT Services Practice she partnered with high-growth software firms to attract and appoint their critical leadership talent across the UK, Europe and North America.
During her time at Odgers Berndtson she enjoyed a prestigious secondment to the firm's Chair and NED Practice where she assisted on commercial non-executive mandates for a variety of clients including FTSE listed, private and family owned businesses.
Lauren has worked in executive search for over a decade, and started her career with a boutique search firm headquartered in Wellington. She holds a Bachelor of Science, Psychology (First Class Honours) and a Bachelor of Commerce and Administration (Human Resources and Management) from Victoria University of Wellington.
Lauren is looking forward to bringing her international experience finding and attracting impactful, world class leaders to Hobson Leavy's clients – some of New Zealand's most important companies.
Welcome to the team Lauren – we're all thrilled to have you on board!