Hobson Leavy is delighted to announce the appointment of Rebecca Callaghan as the new Chief Financial Officer for Craigs Investment Partners.
Rebecca has extensive experience as Group Financial Controller and Group Taxation Manager at Zespri International Ltd, for the past nine years, and she has also held senior finance positions at ANZ and AMP Financial Services.
Simon Tong, who recently started at Craigs Investment Partners (Craigs) as CEO, says "This marks the start of the next phase of growth for our clients and for Craigs. We are delighted to appoint Rebecca as our new CFO. Her experience and track record aligns well with Craigs' ambitions and needs and we are looking forward to welcoming her on board."
"The past nine years at Zespri has been a great experience which I'm truly grateful for. I'm looking forward to joining an iconic company like Craigs and am excited about the growth ahead. With Simon's recent start, now is the perfect time to join," says Rebecca.
Born and bred in the Bay of Plenty, Rebecca will be based out of Craigs' Head Office in Tauranga.
Rebecca will be taking over from Ken Phillip who recently retired after 25 years in the role. Utilising his vast experience, Ken will remain as a Craigs shareholder and as a Director of a number of operating subsidiaries of Craigs.
Founder Neil Craig adds, "I would like to personally thank Ken for his massive contribution to Craigs and to warmly welcome Rebecca. With Simon as CEO and Rebecca as CFO, we look forward to the next phase for our clients and the business."
To learn more about Rebecca's appointment, click here.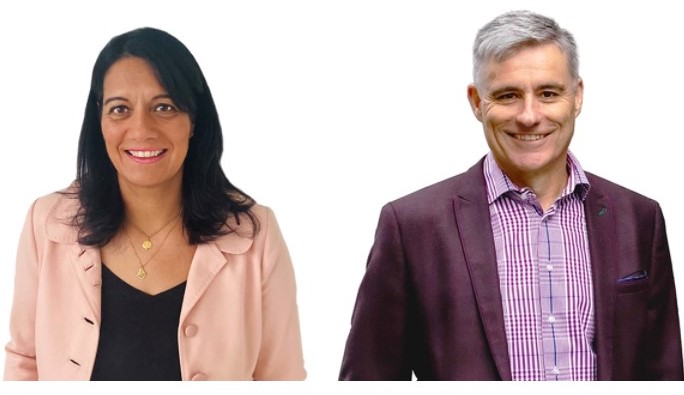 Left to right: Rebecca Callaghan, newly appointed Chief Financial Officer and Simon Tong, Chief Executive Officer