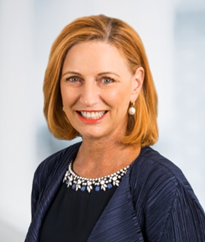 Hobson Leavy is pleased to announce the appointment of Phillipa Muir as an independent non-executive director of the Company, effective 31 August 2020.
Executive Chairman Jim Delegat said, "Delegat Group is delighted to appoint Phillipa Muir to the Board". Phillipa is currently also Chair of Fletcher Building's Employee Educational Fund, Chair of the Auckland Writers Festival Trust and a senior partner in law firm Simpson Grierson, where she heads the firm's national Employment Law Group and acts across a wide range of industry sectors.
Please join us in congratulating Phillipa on her new appointment, you can read more here.