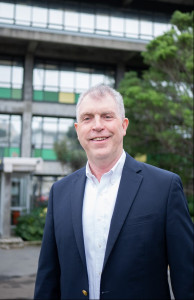 Hobson Leavy is pleased to announce the appointment of Peter Lennox as the Chief Executive Officer for ESR. He will take up this role in September 2020. ESR is New Zealand's Crown Research Institute specialising in science for communities. ESR uses world-leading science to safeguard our health, keep our communities safer, protect our food-based economy, and improve the health of our water and natural environment.
ESR Board Chair Denise Church commented "We are very pleased to welcome Peter Lennox as our next Chief Executive. Peter is well equipped to lead ESR, bringing a balanced blend of commercial and scientific disciplines to the role.  He has wide ranging experience in science, technology and commercialisation, including many years' experience working in the global biotechnology and meteorology sectors."
"ESR is at a pivotal stage of its development.  We are a relatively small science organisation that punches above our weight, delivering world-leading science solutions to support the forensic, health and environment sectors, and playing a vital role in informing New Zealand's response to public health challenges such as the COVID-19 pandemic.  Peter's experience leading MetService to science and commercial success is highly relevant to our next steps."
Mr Lennox emigrated from Scotland in 2003 to take up the post of Industry New Zealand's biotechnology sector director.  He went on to lead the transformation of New Zealand Trade & Enterprise's Beachheads Programme, raising the profile of New Zealand technology sectors and collaborating with key investors to stimulate investment in new ideas. He joined MetService as Chief Executive in 2011.  Under his leadership, it has become one of New Zealand's most successful State-Owned Enterprises, advancing its scientific expertise while developing one of the country's best blue-chip customer lists. He is currently New Zealand's designated Permanent Representative with the United Nations World Meteorological Organization (WMO).
Peter succeeds Dr Keith McLea, who steps down in July after leading ESR through a six-year period of turnaround and renewal.
Mr Lennox says, "I am primed and very excited about the prospect of leading ESR's contribution to New Zealand.  I'm looking forward to taking on the next stage of ESR's transformation, building on the strong foundations established by the current Chief Executive Keith McLea."
Before moving to New Zealand, Peter Lennox was the director of biotechnology networks for Scottish Enterprise – the national economic development agency of Scotland. He championed the rollout of the UK's biotechnology cluster programme, forging synergies between biotechnology regions and other sectors such as engineering, ICT and specialised manufacturing.
Prior to that Peter spent five years working in New York for Scotland's Foreign Direct Investment Agency; headed up their export group (Scottish Trade International) and travelled extensively in Central and Eastern Europe working with international funding bodies. After graduating, Peter gained extensive private sector experience spanning operational management, branding and sales in the food and beverage industry.
Congratulations Peter, you can learn more about his appointment here.