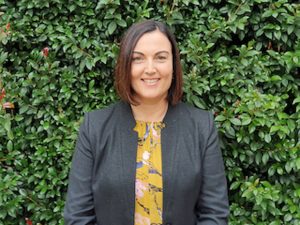 Following an extensive search process, Hobson Leavy is absolutely thrilled to announce the appointment of Anne Henry as the new Chief People & Culture Officer for Beca Group, one of the largest professional services consultancies in Asia Pacific with over 3500 diverse employees across 20 offices globally.
Anne is a strategic and commercially experienced HR Professional, who is passionate about the development of leadership and talent to help grow great cultures and organisations. Anne will join Beca's Executive team in July following a successful tenure with Air New Zealand, where she initially joined in 2013 as Senior Manager – Leadership and Corporate and more recently held the role of General Manager People – Corporate & Business Transformation. Anne has held a range of HR Leadership Team roles during her time at Air New Zealand partnering the Executive in both corporate and operational environments, along with leading key projects across the business in leadership development and business transformation.
Prior to Air New Zealand, Anne worked for Lion in New Zealand for 5 years, primarily in the areas of culture, change and leadership capability. Anne has also worked for Tower in New Zealand, Lucent Technologies in Ireland and Towers Perrin & Clayton Utz in Australia.
Anne commented that she is "really excited to be joining Beca where it's clear people are at the heart of the business and I'm really looking forward to working with them to continue to develop their people and culture for the future".
Congratulations Anne!
You can read more about her appointment here.