Hobson Leavy is thrilled to announce that Andrew Buckingham has been appointed as Group General Manager Property & Development for Oceania. He will be starting in the role in February 2022.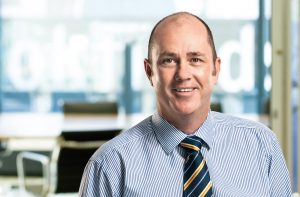 Andrew is an accomplished property developer with a broad range of skills and networks gained over more than 35 years in both New Zealand and Australia. Previously the General Manager of Development at Precinct Properties, where he was responsible for the development of a number of buildings including Commercial Bay in Auckland, Andrew is a seasoned senior executive with a strong history of delivering highly successful developments. Before joining Precinct Properties, Andrew was the Project Director for the New Zealand International Convention Centre at SKYCITY and prior to that he was the Project Director for both the Sylvia Park retail complex and the ASB North Wharf development for Kiwi Income Property Trust.
Andrew's strong property development experience will be well-utilised in continuing to develop Oceania's development pipeline and, looking ahead, to identifying new opportunities and acquisitions to further enhance the performance and growth of Oceania's business.
Oceania's Chief Executive Officer, Brent Pattison, said that "Andrew has extensive senior executive experience in property development and is highly skilled at leading complex development projects from inception through to delivery. We are thrilled to welcome him on board and are looking forward to his contribution in meeting the needs of our residents of the future."
You can read the official NZX announcement here.